Cooking rice in a slow cooker is very simple and effortless.It is also effective as a saucepan or steamer. The slow cooker can cook white rice, brown rice or even wild rice with the same perfection.You don't need to observe the cooking all the time, or you don't have to worry about sticking the rice.If you just know how to cook rice in a slow cooker and follow the steps, you can have fluffy, tender and perfect rice every time without fail.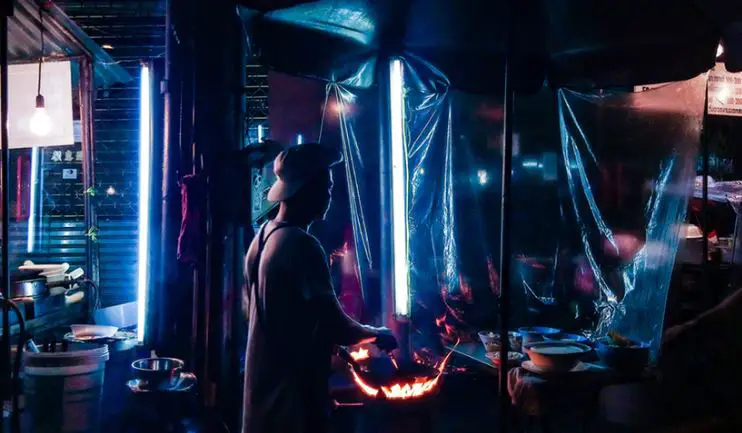 All rice is not same.The taste also varies from person to person.Some may prefer brown rice or wild rice for its high nutritional value, while some other may prefer white rice for easy digestion.But, it's not a problem when you have a slow cooker.It can cook all types of rice excellently with ease.
In conventional stovetop cooking method, rice is to cook slowly in low heat, stirring continuously almost all the time.In this method, maximum observation is needed.It also consumes a lot of time. But, in today's busy lifestyle, it's almost impossible.A slow cooker can solve this problem easily.In a slow cooker, rice does not need to cook 'low and slow '.Moreover, unlike stovetop cooking way, there is no chance of unevenly cooked or burned rice.So, you can get perfectly cooked rice with possibly least effort.
The only thing you need to do is rinsing the rice.Rinsing rice is very important as it removes extra starch which is helpful to get a fluffy, tender and individual grains.Thoroughly rinse rice until the runoff turns cloudy to clear.If you rinse the rice properly, you can remain relaxed about sticking the rice.Even a novice cook will be able to cook delicious rice using a slow cooker.Actually, in a word, this slow cooker recipe is 'foolproof.
To cook rice in a slow cooker, you will need these ingredients-
2-4 cups of rice
4-8 cups of water
2-4 tbs Butter, margarine or olive oil Salt
Steps of cooking perfect rice in a slow cooker
Step 1:
Oil up the sides and bottom of your cooker with butter, margarine or olive oil.This will protect the rice from sticking to the pan.
Step 2:
Place 2 or 4 cups of rice in the cooker.Pour in 4or 8 cups of water.You will need the double water according to rice.Rice gets cooked by 2 to 1 ratio.4 cups of water for 2 cups of rice and 8 cups of water for 4 cups of rice.If you want to add taste, you can sprinkle a pinch of salt according to your taste over the rice.
Step 3:
Cover your cooker and cook on high temperature for 2-2 & 1/2 hours for white rice and 3 hours for brown or wild rice.Gently stir the rice once during the whole cook time.
Step 4:
Check the rice. If it is undercooked, add 15-20 minutes until the water is absorbed and rice becomes tender and soft.
Step 5:
Uncover the cooker. Fluff the rice with a fork, and then serve piping hot rice. Cooked rice will remain hot up to 2 hours after turning the switch off. To add variety in your rice, you may add a bit of sea salt or some chopped garlic.This will enhance the flavor and taste of rice.You can even add onion or substitute water with chicken stock as well.By trying different ingredients and herbs, you can explore different taste. You can store the leftovers in an airtight box and keep it in the fridge for up to one week.
Cooking Rice in the Slow Cooker
Final Words
If you follow the above instruction, you will be able to get excellently cooked rice within a short span of time.Cooking rice would no more a complicated task, rather fun.You can enjoy the taste of perfectly cooked rice anytime and serve your family and friends.