Do you familiar the meaning of the term Peiskos? It is the feeling you get in yourself when you sit in front of a beautiful fireplace and enjoy the warmth. A fireplace is one of the most wonderful amenities one can build in your home. It fills your room with warmth and keeps your soul happy.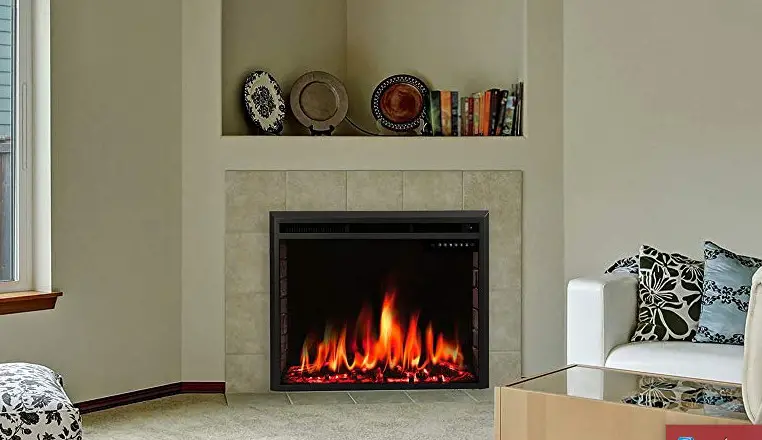 Fireplaces add value to the architecture of your house both on the interior and exterior parts. They comfort the whole house and have tons of benefits. Here are the top five reasons to build a fireplace at your home.
Brings out a Romantic Vibe
Do you know that feeling of warmth touching your skin after a long working day? Sitting in front of the fireplace along with the person you love is one of the best feelings in the world. The fireplace brings out a peaceful and romantic atmosphere all around the house instantly.
Owning a fireplace at your home gives you the simplest way to escape from everyday worries without going anywhere.
Fireplaces add up value to your homes?
It is an absolute thing that fireplace increases the architectural view of your home.
According to the National Center of Real Estate Research, most of the home buyers pay more to build a fireplace in their home. It makes your home looks fantastic and your guests to appreciate your taste.
Fireplaces are Eco-friendly
Fireplaces get the source of energy from wood that means you are using eco-friendly appliances to make your home warmer. It provides plenty of heat, light, and warmth. It does not leave any carbon traces and does not emit any smoke.
Wood is the best source of energy which gives prolonged heat and restores the energy.
Also when winter storms hit, you might face electricity problems that may lead to freezing temperatures in your home.  If you have a fireplace at your home, then you don't have to worry about any Natural outbursts.
Fireplaces are more efficient
Fireplaces decrease your burden of electricity bills and benefit your saving wallet.
The fireplace heats your place faster, and the warmth stays around for a long tie. It maximizes the comfort and helps you to feel safe. It creates a cozy fire and the way fire dances inside the fireplace gives you a mesmerizing feeling. It offers a happy experience, and you can spend your time with your friends and family.
Installing a fireplace doesn't cost you thousands of bucks. The fireplace installation costs just a little depending on the type of fireplace you would like to install. Even though it is the best thing, fireplaces can be hazardous so during the installation process take up some of the precautions to avoid any accidents.
From childhood to adulthood, everyone has some meaningful memories around the fireplace. It has many benefits and can decrease your stress levels instantly.
Building a fireplace in your home makes your home perfect. Never miss a chance to feel good and start installing a fireplace in your home right now!
well! Now you might worried about fireplace and what kind of item should you choose for your home. For thrown away the confusion over this. I am going to share with you a short and exclusive ease to follow videos which help you to choose perfect fireplace for your house.
Watch the video on how to select your Fireplace